Helping established businesses
The benefits of innovation and entrepreneurship are not limited to startups. Established businesses can also secure their future and/or develop new business growth through in-house entrepreneurial and innovative activities.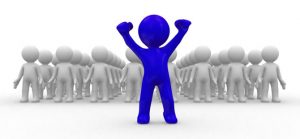 To secure long term company success, the top management of every established business – no matter how well things are going today – should continuously challenge the status quo. The biggest threat to your continued success is probably hidden beyond the scope of your way of thinking today. This involves questions such as:  
What will happen if we hit another economic downturn this year?

Would we survive a direct competitor with a better performance/lower cost solution?

Could we better defend our market position by increasing the value of the product/service we offer today?

How quickly can we change direction if needed?

Can our profit margins be (even) better?

Should we have a different/better business model?

Do we encourage our people to come up with new ideas – while giving them the room to take risks?

What happens if we lose our major customer?

Are our customers as happy with us as they can be?

Are we aware of the alternative solutions that could one day replace ours?

Should we grow from within (organic) or buy it (Merger and Acquisition/M&A)

….
 So challenging and response will determine your future. 
Sometimes opportunities in these areas may not be immediately obvious to the existing management team. INNFLECT helps by bringing experience and "fresh eyes" into the picture to discover and execute new business growth channels.