About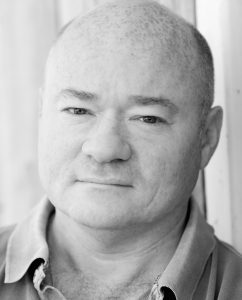 In 2012, after over 26 years in high tech industries and start up environments in Europe, USA and Asia, Karl McGoldrick founded Innflect.

Now, after altogether 30 years, and over €40million in raised capital for multiple ventures, Karl has developed an extensive network and a substantial portfolio of hands on experience in commercialising innovation. He treasures the fact that this experience comes from great successes, as well as some inevitable fails along the way. The "successes" fuel his desire to keep seeking out new business challenges, while the "fails" have sharpened his mindset to make sure they will all succeed.
The name "Innflect"
Andy Grove (RIP March 2016), one of the co-founders of Intel Corporation, described a strategic inflection point as "an event that changes the way we think and act." Inflection points can be a result of action taken by a company, or through actions taken by another entity, that has a direct impact on the company. It is an event that results in a significant change in the progress of a company.
Many things can trigger this. Innflect's focus is on capitalising on innovation to pull the trigger and Innflect a positive commercial change in direction..